Arbit develops and manufactures a complete range of certified Cross Domain Solutions, allowing customers to run high-security networks based on Data Diode Technology. Our team of highly motivated employees combines highly specialized technology competencies and insights from high security organisations supported by commercial perspective and international business experience.
The idea of Arbit was conceived in 2006 when Rasmus Borch became intrigued with a hypothesis: That it would be feasible to use existing high-speed fiber-optic network technology to create a simple physical diode to solve the need to securely transfer data between classified networks. In 2008 the first Data Diode was built and tested and the theory was confirmed.
Arbit began as a start-up in a basement, but the development of both hardware and software accelerated at pace. Soon came the first order to install a solution, and a viable business model was emerging.
Business grew as new systems and network requirements materialised and interest from customers increased. In 2012, Arbit welcomed new talented and committed members to the team to keep up momentum in both sales and technology development. Along the way new versions of the Arbit Data Diodes were launched, and complementary products and expanded applications were introduced.
In 2018 Arbit launched its first full 'ruggedized' version developed for the Armed Forces. These products and features marked an opportunity to support a new market segment and a wider range of customers.
Simultaneously, the general desire to protect civil and commercial organisations against cyber attacks has sky-rocketed. Arbit is now pursuing a strategy to become relevant to an even broader audience by leveraging the strengths in technology, approach to customer service and insights from protecting the most critical, sensitive and valuable data.
Our team of highly motivated employees combines highly specialized technology competencies and insights from high security organisations supported by commercial perspective and international business experience.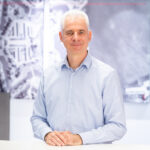 Rasmus' vision is at the core of our organisation. He continues to oversee and drive Arbit's success, focusing particularly on technology and innovation. Having taken a Masters Degree in Computer Science, Rasmus went on to advance development of networks in high security organisations.
Mads guides our business management and people leadership and is also responsible for commercial development and strategic expansion. With degrees in Industrial Engineering and International Business, Mads has extensive commercial experience from global IT corporations.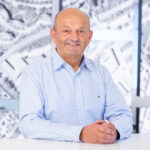 A former Major in the Armed Forces and Intelligence Services, Søren is at the helm of Arbit's sales and customer services. He focuses on maintaining and developing revenue streams, particularly within intelligence services, defence and civil sector.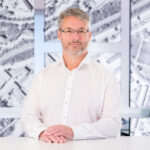 Jeppe leads our software development efforts. With a degree in Computer Science, Jeppe has architected numerous advanced software solutions based on insights from organisations with the highest security demands and strict requirements.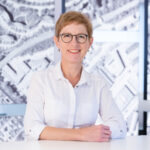 Vivi-Ann holds a degree in business language and has broad experience from administrative and customer service roles in international organisations in both the private and public sector. Vivi-Ann also performs financial duties and is our daily office manager.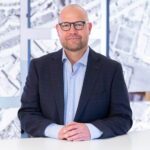 Kasper is driving our sales and customer service, primarily within government and the commercial sector. Kasper has a background as an economist and brings significant experience and comprehensive knowledge about software solutions.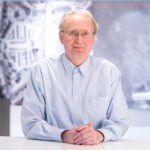 With a Ph.D. degree in Physics, Torben is deeply involved in our hardware development efforts and complex technical problem solving. Torben also has extensive experience in the administration of secure networks within the intelligence services.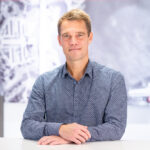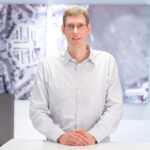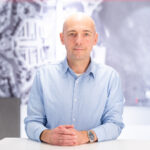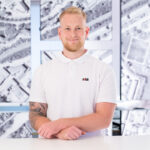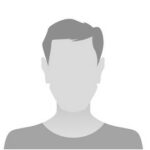 Martin recently completed his degree in computer science and joined Arbit to add new perspectives and tools to our development team. Martin will also have a key role in deploying testing procedures as well as installation projects and support to our customers primarily in Europe.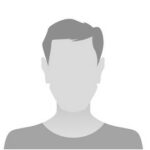 As a trained computer specialist and IT technician, Dan has more than 20 years of experience from employment in intelligence services agencies. At Arbit, Dan is focusing on software programming, engineering and development processes.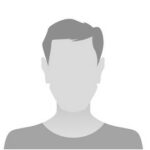 At Arbit we are always looking for talented people to join our team. If you are interested, please feel free to send an unsolicited application. Check out our current vacancies here.
Currently we have no vacant positions.