Certified Cyber Security Technology EAL7+
NATO COSMIC TOP SECRET

EU TOP SECRET
Protecting Critical Digital Assets…
Cyber security breaches have more than doubled in recent years. The levels of sophistication and complexity accelerate with each attack. When the most sensitive data are targeted, the damage can be exponential.
In an increasingly digitalised world, protecting everything equally is not an option. Organisations must choose the most effective approach to protect critical data, applying the principles and requirements of institutions with the highest security demands.
Physically separating 'high' and 'low' security networks is a simple and effective solution. Yet moving large volumes of data is a significant challenge and new solutions are now available based on a different approach and technology for network segmentation.
…by leveraging the Laws of Physics
Arbit Cross Domain Solutions are based on hardware containing a data diode with a single fiber-optic connection which can only send light in one direction to transfer data from the internet to secure networks.
The data diode eliminates the threat of compromising confidentiality, integrity and availability of data, while offering network speed and convenience by establishing a secure one-way connection where no data can be leaked, changed or stolen.
Our unidirectional gateway automatically performs several content checks, approves data origin and securely identifies the source before files are released. This eliminates the need for the numerous manual checks and procedures usually required to transfer data from secure to open networks.
A data diode is a communication device that enables secure one-way transfer of data between segmented networks. Intelligent data diode design maintains physical and electrical separation of source and destination networks, establishing a non-routable, completely closed one-way data transfer protocol between networks.
Intelligent data diodes effectively eliminate external points of entry to the sending system, preventing intruders and infected elements from infiltrating the network. Securing a network's entire data outflow with data diodes makes it impossible for an insecure or hostile network to pass along malware, access your system, or accidentally cause harmful changes.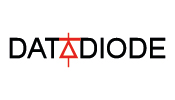 Common Criteria & Evaluation Assurance Levels
The Arbit Data Diode is certified according to Common Criteria (CC), which is an international set of specifications and guidelines (ISO/IEC 15408) for computer security certification designed to evaluate information security products and systems in order to provide assurance that the process of specification, implementation and evaluation of a computer security product has been conducted in a rigorous, standard and repeatable manner.
Evaluation Assurance Level (EAL) is the numerical rating describing the depth and rigor of an evaluation. Each EAL corresponds to a package of security assurance requirements which covers the complete development of a product with a given level of strictness. Common Criteria lists seven levels, with EAL 1 being the most basic and EAL 7 being the most stringent. 
The Arbit Data Diode has an EAL7+ certification.
Our certifications and accreditations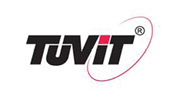 The Arbit Data Diode is evaluated by TüV as a third party contracted laboratory. The Common Criteria evaluation validates claims and verifies the security features, determines the level of confidence attributed to a product and ensures compliance with the claimed security functionalities.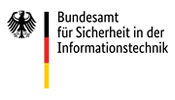 The Arbit Data Diode is certified by Bundesamt für Sicherheit in der Informationstechnik (BSI), which is the federal cyber security authority in Germany and the central IT security service provider for the federal government. BSI is the official organisation authorized to issue Common Criteria certifications.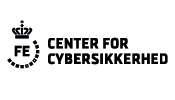 The Arbit Data Diode is accredited for National Secret and NATO Secret by the The Center for Cyber Security, which is the national cyber security authority in Denmark. The Center's mission is to assist in securing a high level of national technology and infrastructure in order to prevent and protect against cyber attacks.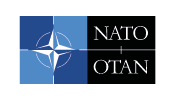 The Arbit Data Diode is listed in the NATO Information Assurance Product Catalogue (NIAPC), which provides NATO nations and NATO civil and military bodies with a catalogue of Information Assurance (IA) products, Protection Profiles and Packages that are in use or available for procurement to meet operational requirements.